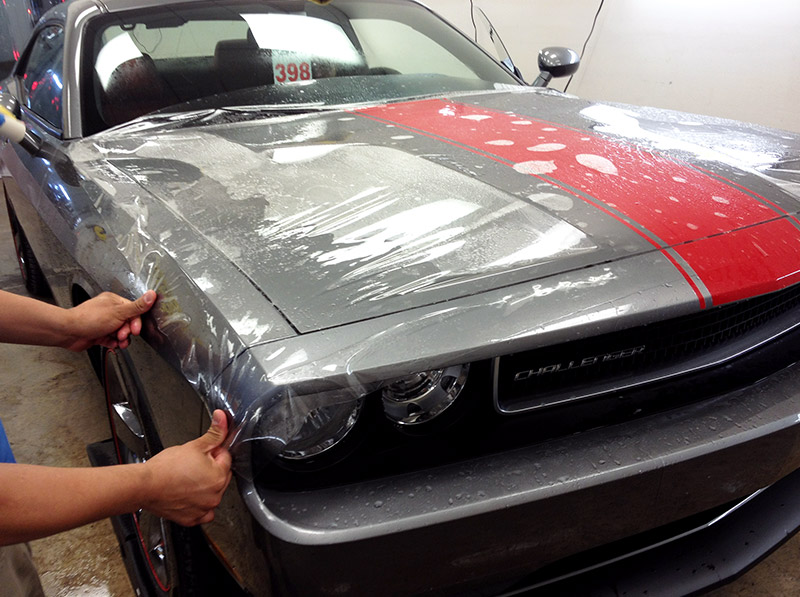 What are the benefits of paint protection by Tint Masters?
Reduces oxidation that causes colour fading
Reduces effects of damaging pollutants, road salt, dirt and tar
Reduces painted surfaces from becoming brittle with age
Blocks out UV rays that contribute to paint fading
Facilitates easy maintenance
Keeps your vehicle looking like brand new for many years
Improves re-sale value

Paint Protection
Starting at $220
---
23'' Hood, Fender, Mirror
Protect your car from rock chips, scratches and paint damage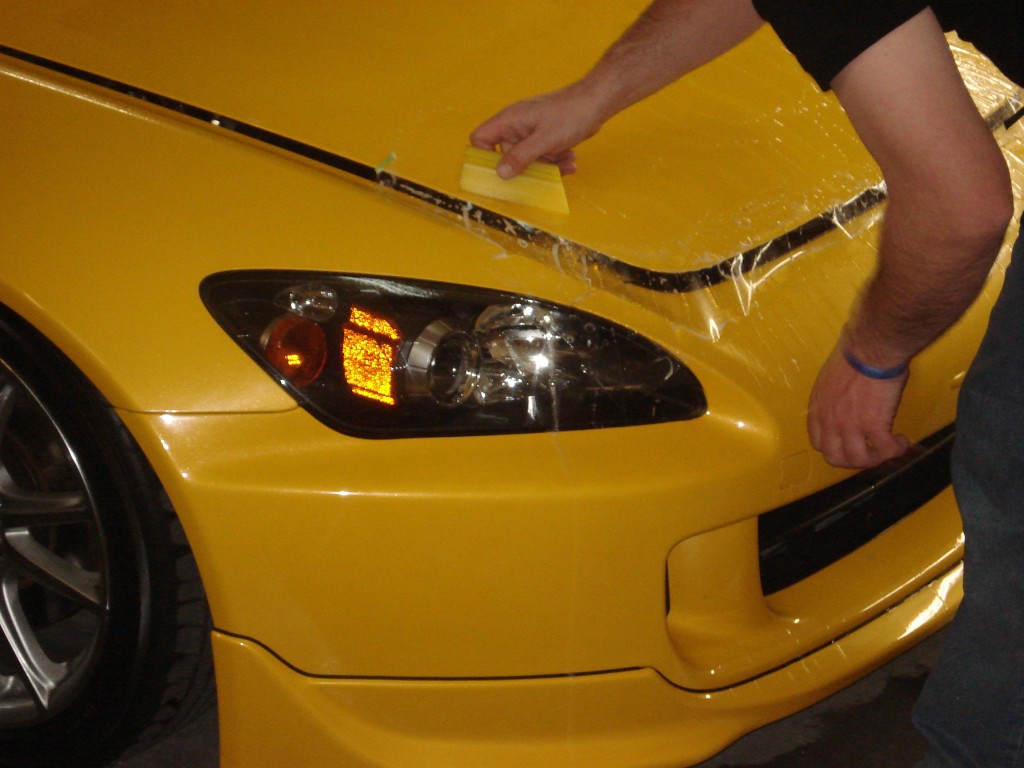 Clearly the best protection you'll never see
Your new vehicle is vulnerable to damage the minute you drive it off the lot. Traditional methods of protecting your car's paint, such as bras and bug shields, can actually cause further damage, are unsightly and obscure the color brilliance you were originally aiming to protect.
Paint Protection Films nearly undetectable, protective urethane film is designed to resist impact from the everyday damaging road hazards such as gravel, debris, stones, road salt and insects.
It's practically invisible
A clear, protective film so it won't change the appearance of your vehicle and it won't harm your paint.
It's durable, dependable and guaranteed
Thick, durable urethane film designed to withstand solar energy, high emperatures and resist impact.
It also comes with a 5-year limited warranty.
It's customized to fit your vehicle
Pre-cut according to vehicle make, model and year – so it isn't necessary to cut or trim on the vehicle itself.
The film won't compromise vehicle surfaces;
It is applied without any holes or fasteners.
It protects hoods, bumpers and mirrors.
And, it works great on Boats, Motorcycles and RVs also.
It won't harm paint finish
It is unlike vehicle bras, which are cumbersome, dramatically alter vehicle appearance and cause paint chaffing.
It doesn't require special maintenance
Simply clean, wash and wax your vehicle the way you always have.
The performance is guaranteed with a 5-year limited manufacturer's warranty that the film:
Won't crack, peel or bubble
Won't discolor or turn yellow
Will stay put
Will remain optically clear